ʔéx kʷ n̓ | Hello & Welcome!
"Play is serious learning." – Mr. Rogers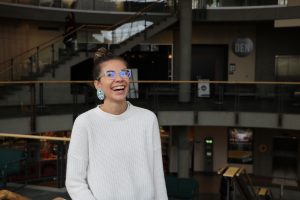 Miss Campbell's heritage is from the Nlaka'pamux nation, she is currently studying for her Bachelors of Elementary Education as a part of Thompson Rivers University's first Indigenous Cohort. Her teaching passions involve celebrating global competency, Indigenous education, and working with her students to develop a thriving classroom community.
To learn a bit more about Miss Campbell and her experiences in education feel free to explore her e-portfolio!